Prestige Telis Kikeris hairdressing and beauty school, understanding the demand for specialization in men's haircut, created a pioneer program that covers all the needs of a modern barber shop.
This program is addressed to beginners who want to learn and specialize only in men's Cut & Styling.
The classes are small and fast paced, aiming to perfect the students in the contemporary haircutting way of men's barbering.
The complete men's haircut program has a duration of 14 weeks and the attendance is 4 times a week with each class having a duration of 3 hours.
Choise of attending morning (10:30 – 13:30), noon (14:00 – 17:00) or afternoon classes (17:00 – 20:00).
The curriculum fully covers the needs and demands of a modern barber shop and aims to prepare the program's graduates to achieve a very high technical expertise level.
Since the program teaches men's haircut completely and from the beginning, not only beginners can participate but also junior hairdressers with up to 3 years of experience who seek the ultimate expertise in men's haircut.
This way they can add high level barbering services in their salon, with high quality standards, something that the current trend demands. The education team of Prestige Telis Kikeris is supported by specialized master barbers aiming at the maximum quality delivery at each service.
Daily demonstration and practice
Curriculum
Techniques that will be covered
Haircut theory
Tools
Hair Wash
Square Line
Square layers overdirect
Square Layers horseshoe
Messypop
Triangular layers
Mullet
Quiff
Rockabilly
Side swept
Business cut
Middle part
Mowhawk
Flatop
Execute contour
Fading Fundamentals
Styling
Texturizing techniques
History of barbering
Theory of men's fashion
Consultation (Face shapes & bone structure)
Square Shapes
Circle Shapes
Hair clipper haircut
Scissors over comb
Hair clipper haircut
Thinning comb
Overdirect
Elevation
Cutting line
Privot
Balance
Methodicality
Small group classes
Attendance 4 times a week
3 hour classes
Everyday hands on practice
Classes 10:30 – 13:30 / 14:00 – 17:00 / 17:00 – 20:00
Constant enrollement available
BARBERING EDUCATORS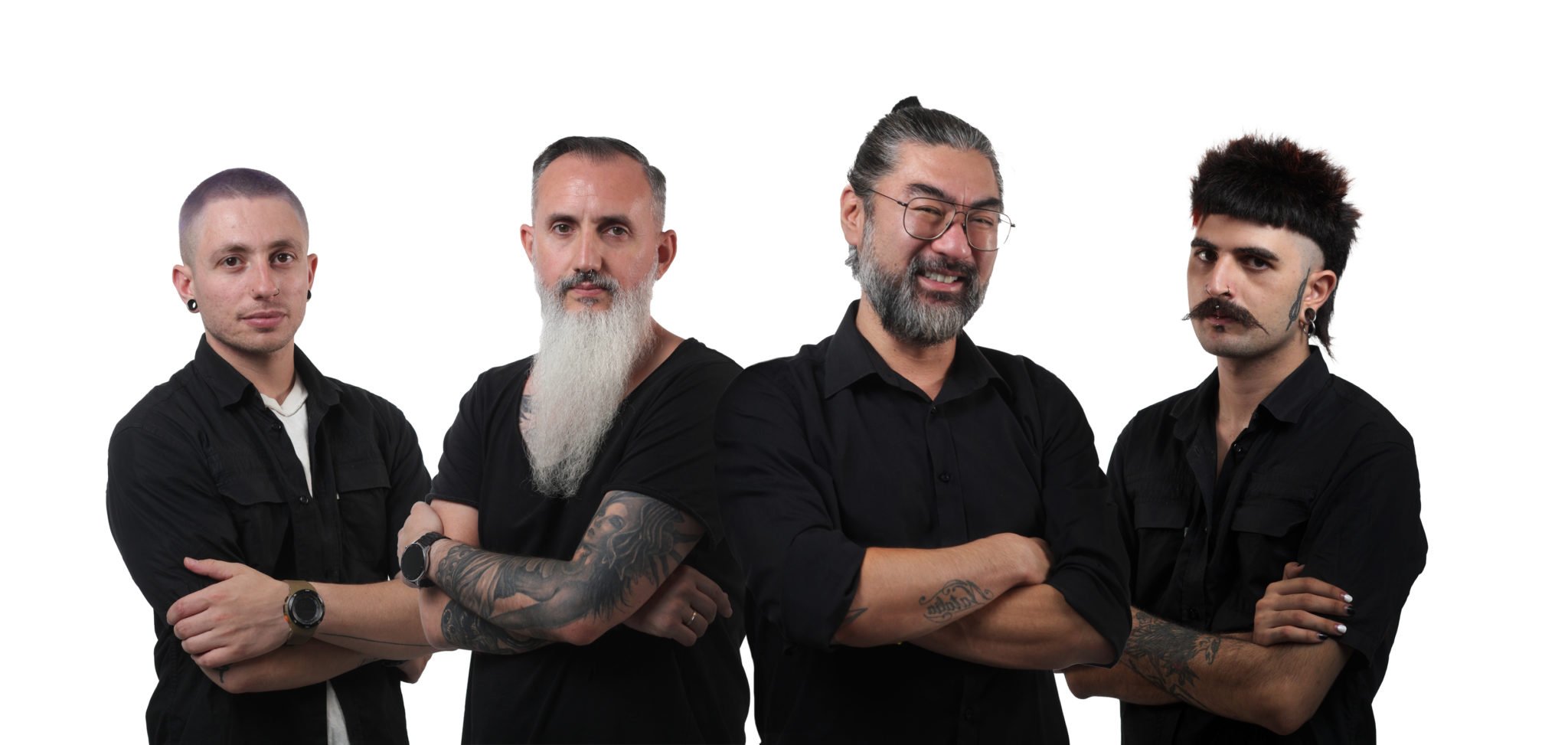 Meet our Artistic Team here