Nail Design is a creative art form that follows fashion trends and allows you to express your style and creativity.
Nail Design courses will give you the knowledge and technique to perfect your nail art skills.
The students have the potential to choose to be trained between the following 9 nail design programs.
The study groups are small so that the quality of the lessons is secured. There is also the possibility of private seminars on specific date and times at the trainee's convenience.
During his attendance, the student develops his imagination and creates intricate designs on nails using brand name products, on live models.
Seminar Duration: 6 hours
Acrygel

Sticky and thick product for artificial nails. It is more similar to gel than to acrylic.
- Natural enhancement (elongation with tips / form)
- Dual form system (French / Baby boomer).
Dipping

Dip Powder technique. Easy acrylic application method. With the use of tips or as a natural nail enhancement.
Gel / Acrylic

Service shapes (square/almond/ballerina) – elongation with form.
3D Acrylic

Models with acrylic dust.
3D Gel plasteline

Models with dough.
One stroke painting

Painting with one stroke.
Art painting

Linear design / Textured design effect.
Gel / Acrylic

Gel/Acrylic French (stacked french)
Gel/Acrylic Baby boomer (stacked ombre french).
Nail Art Mix

Strass / Glitter / Linear design / Ombre Mirror effect / Mermaid effect / Foil / Marble / Wet stone.
BEAUTY ARTISTIC TEAM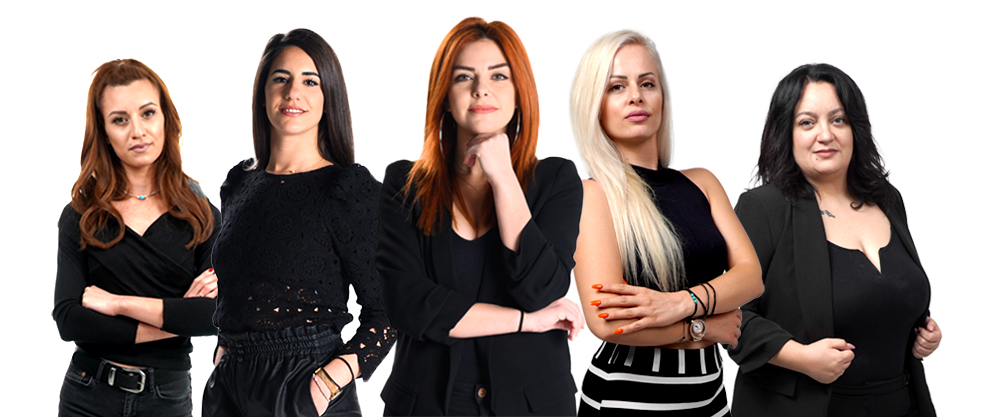 Meet our Artistic Team here
For more information contact us here.