The concept of the barber shop is about to undergo a significant transformation.
It will no longer just be a place to get a haircut, but also a place where you can relax and receive a variety of grooming services.
The Master Barber Course was developed with this philosophy of providing added value through specialized techniques.
The Master Barber Course is the ultimate training and specialization program in modern barbering and includes the entire range of men's grooming services.
With full live demos, practice on models, specialization in hair removal with thread (thread), coloring, straightening with keratin and with training in the latest global trend Reverse Fading, you will always be one step ahead!
Every year the Master Barber Course gives students the opportunity to create their own look book through artistic photography that they curate themselves, under the supervision of Master Barber Educators.
After your studies in Foundation Barbering, specialize in Master Barber!
The duration of the program is 6 weeks and its attendance is 4 times a week. Three hour lessons are held.
This program includes practice on live models
Contemporary Barbering
Lecture in depth of Contemporary Barbering
Absolute fade (4 different techniques)
Consultation (face shapes & bone structure)
Old School Barbering
History of barbering
Infusion of old school & contemporary barbering
Hairstyles (Elephant trunk/Ducktail)
Intensive barbering services
Bleach & color
Thread
Keratin straightening
Personalized services
Personalization
Explore your creativity
Photoshooting (Capture the perfect photo)
Tips
The Edwardian cut
Techniques of fading (Guard to base/Base to guard/Line to line)
Combining shapes
Tips
Execute full service (traditional shaving & haircut / hairstyle)
Improve your working skills
Tips
Diagnose specialists
Skin care knowledge
Tips
Technique of texturizing
Slicing
Channeling
Small group classes
Attendance 4 times a week
3 hour classes
Everyday hands on practice
Classes: 10:30 - 13:30 / 14:00 - 17:00 / 17:00 - 20:00
Constant enrollement available
BARBERING EDUCATORS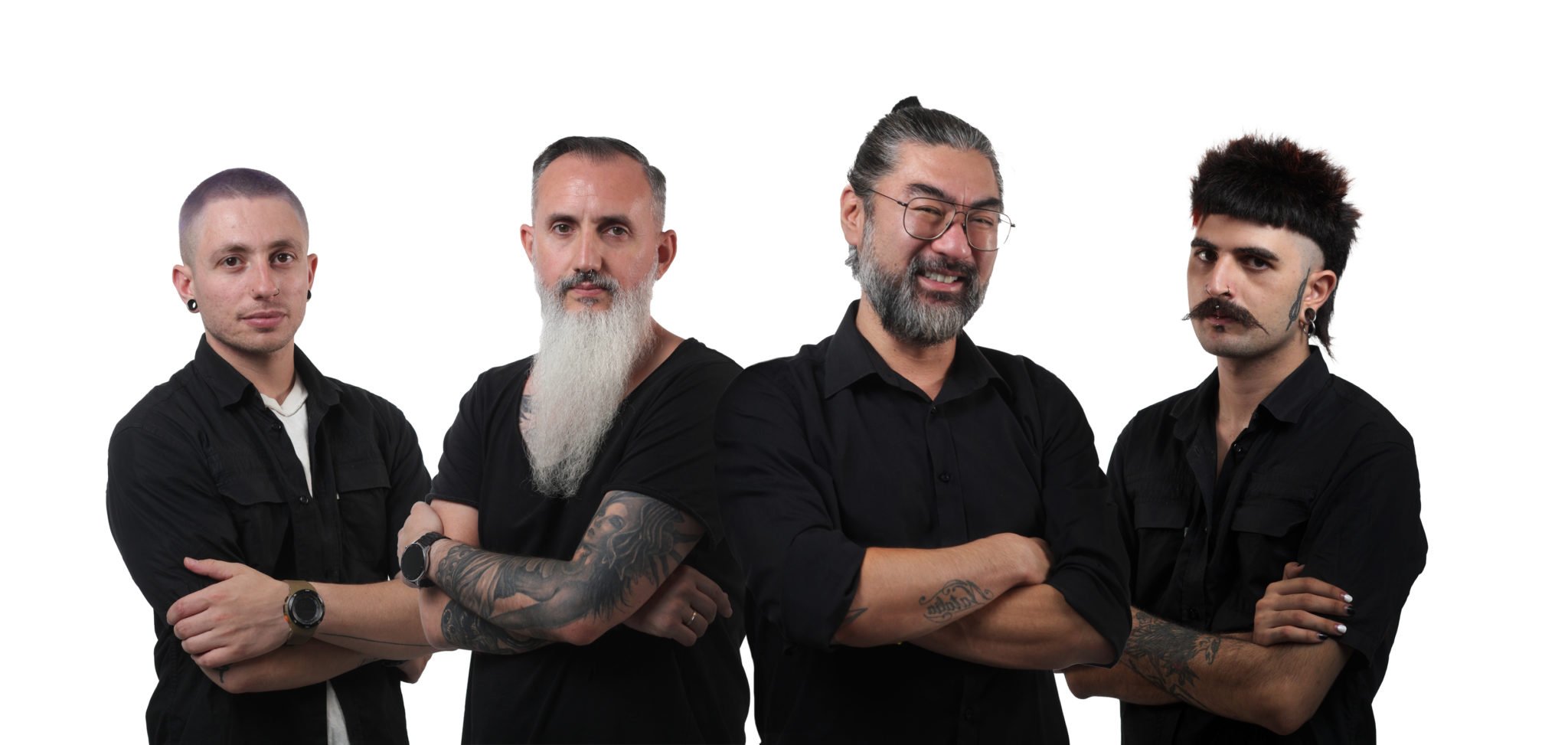 Meet our artistic team by clicking here.
For more information you can contact us here.