At the Prestige Telis Kikeris hairdressing and beauty school makeup is the ultimate tool for the creation of a complete professional.
It is a sought after profession in all spaces such as hair salons, beauty institutes, tv, cinema and theater. This programs aims to cover all the needs of the modern makeup artist.
The complete makeup course has a goal of not only educating students in the art of beauty makeup but also in the art of art makeup so that they become complete professionals in the field.
The student will specialize in special facial study techniques, beauty and bridal makeup. Also the knowledge he will gain on theatrical makeup, media makeup, face &body painting, catwalk makeup and special effects are powerful additions for his professional establishment in various beauty fields.
With his graduation he will have the opportunity to create his own makeup portfolio which will help him excel in the field of fashion and beauty.
The complete makeup course lasting 8 months gives the opportunity of an extra free month attendance in the art of face beauty or manicure and pedicure.
The study groups are small so that the quality of the lessons is secured.
Prestige Telis Kikeris hairdressing and beauty school is certified by EOPPEP a department of the ministry of education KEDIVIM 2.
The Prestige Telis Kikeris hairdressing and beauty school artistic team takes part every year in the biggest artistic shows and events in Greece and abroad, as it is comprised of acknowledged and achieved educators.
The program includes:
Professional makeup theory
Analysis of color range
Color response in natural or artificial light
Color mixing
Face theory & Face morphology
Color combinations
Aesthetic makeup / Techniques
Steps of aesthetic makeup
Pampering & face preparation
Eyebrow makeup
Eyelid application
Light shading
Makeup techniques
Bridal / Photoshoot / TV / Catwalk
Bridal makeup on live models (Bridal Expert)
Photography makeup
Mature age makeup
Male makeup
Makeup for TV - Videoclip
Catwalk makeup
Theater / Cinema
Decade makeup
Racial makeup (Indian – Ancient Greek – Asian)
History of makeup art
Theater makeup
Special Effects
Face & Body Painting
Face Charts
Tattoo cover up
Cut crease
*Free* 1 month facial grooming or 1 month manicure – pedicure
Small group classes
3 hour classes
Qualified teachers
Classes: 10:30 – 13:30 / 14:00 – 17:00 / 17:00 – 20:00
BEAUTY ARTISTIC TEAM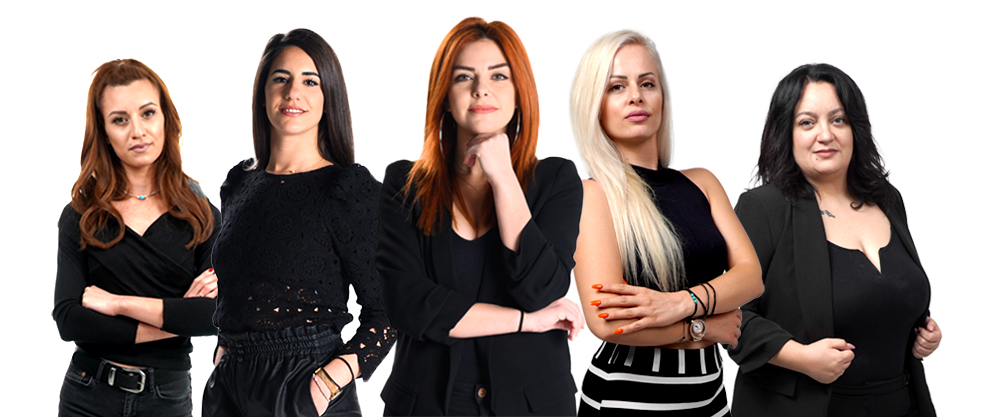 Meet our Artistic Team here
For more information contact us here.