The program with a duration of 6 months is the most complete program for the aesthetics technician.
The profession of the aesthetics technician is one of the most sought after professions in the beauty field.
The training staff of the the Prestige Telis Kikeris hairdressing and beauty school is comprised of accomplished nail technicians with a great experience in the education field. We combine years of experience, techniques and products so that we create the best result.
The curriculum followed sets the basis so that the student is fully qualified and acquire skills for a proper professional career.
The students specialize in:
Manicure – Pedicure
Nail shaping
Nail Art
Nail Design.
The study groups are small so that the quality of the lessons is secured. The student has the opportunity to practice on models under the constant surveillance of experienced professors.
Additional knowledge on makeup and depilation are offered.
This program is a prerequisite for our trainee, as soon as he gathers the required work experience demanded by law and after being qualified by the government, to acquire the work permit of the aesthetics technician.
The program includes:
1 ½ Month
1 ½ Month
1 ½ Month
1 ½ Month
Manicure/Pedicure therapeutical
Basic podology theory
Nail anatomy/Physiology
Nail malfunctions
Work ethics
Use and sterilization of equipment
Manicure (plain/french)
Pedicure (plain/french)
Manicure / Pedicure SPA (SCRUB / parafin)
Semi-permanent manicure
Semi-permanent pedicure
Nail shaping
Nail Art (Strass / Glitter / Ombre)
Linear design basic knowledge
Nail crafting
Gel (natural enhancement)
Acrylic (natural enhancement)
Preservation gel
Preservation acrylic
Artificial nails / Nail design
Nail elongation with gel (tips / form)
Nail elongation with acrylic (tips / form)
Gel preservation with grinder
Acrylic preservation with grinder
Nail shapes (square/oval/almond/ballerina/stiletto)
Nail design
Nail design 2D
Nail design 3D
Mirror effect
Mermaid effect
Linear
Textured designs gel paint
Marble
Wet rock
Foil
Presentation and application every day
Presentation and application every day
Presentation and application every day
Presentation and application every day
*Free depilation seminar*
Course Duration: 6 months
Information:
Small group classes
3 hour classes
Qualified teachers
Classes: 10:30 – 13:30 / 14:00 – 17:00 / 17:00 – 20:00
BEAUTY ARTISTIC TEAM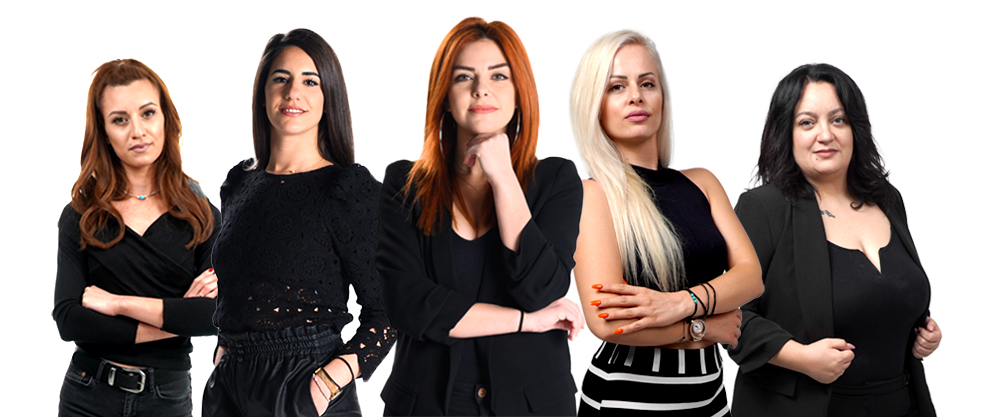 Meet our Artistic Team here

For more information contact us here.